Non Destructive Testing
Non-Destructive Testing is the term used to describe the assessments used to identify deterioration in materials without inflicting damage. Materials that have undergone a Non-Destructive Test are still fit for use should they pass, unlike those subjected to Non-Destructive Testing. 
The specialists at Streval employ advanced Non-Destructive Testing methods to formulate a comprehensive understanding of the condition of your material. These methods accurately determine whether your material still passes the relevant regulatory requirements, or if it needs replacing. 
These Non-Destructive Testing Methods include:
Ground Penetrating Radar Surveys for buried objects to determine their locations, as well as Concrete Investigations to identify water saturation levels and assess the overall condition of your concrete. 

Ultrasonic Pulse Velocity Tests to understand the integrity of structural stone or concrete. 

Schmidt Rebound Hardness Testing, hitting the concrete with a hammer to understand its hardness.

Ultrasonic Pulse Echo Testing to determine the thickness of your concrete and identify internal voiding and honeycombing. 

s'MASH Impact Response Tests for uniformity assessments of plate-like structures. 

Impact Echo Tests to determine slab thickness. 

Ultrasonic Metal Thickness Measurements to identify potential points of corrosion. 

Back-Scattered Electromagnetic Response Analysis to establish water saturation and voiding.

Electromagnetic Location of Utilities. 

Four-Probe Concrete Resistivity Tests to understand porosity. 

Rebound Metal Hardness Tests to calculate the hardness of your metal. 

Half-Cell Corrosion Rate Measurement to establish the probability of corrosion in your metal. 

Screed-Drop Hammer Test to discover the hardness of your screed. 
If you require Non-Destructive testing of your materials or structural components, contact us now and we'll provide an obligation-free quote. Make your site safer with Streval.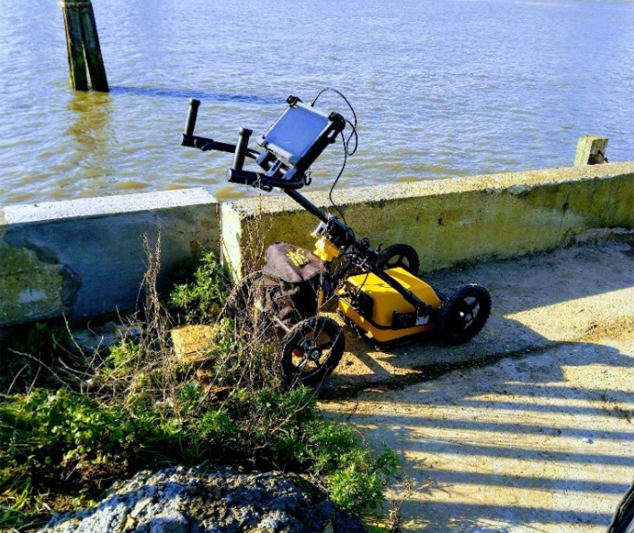 Contact The Experts We are happy to help you with your specific requirements, please contact the office on 01234 819 574.
Get In Touch
FAQs
How Does Non-Destructive Testing Work?
Non-Destructive Testing uses various non-damaging methods to determine the condition of metals, concrete, and other materials. These methods include using ultrasonic and radio waves, as well as visual inspections, to name a few. These methods don't inflict damage on the material, and if the material passes the tests, it can resume use immediately. 
What are the six Non-Destructive Testing Methods?
The six most frequently used Non-Destructive Testing methods are Eddy-Current, Magnetic-Particle, Radiographic, Ultrasonic, Visual and Liquid Penetrant Testing. To learn more about Non-Destructive Testing, read our blog. 
What's the Difference Between Destructive and Non-Destructive Testing?
Destructive testing involves damaging the material you're testing. Destructive testing includes aggressive environment testing, corrosion testing, fatigue testing, hardness testing, and residual stress measurements. Each of these tests breaks the material, rendering it unsuitable for use. However, Non-Destructive Testing doesn't interfere with the material, and it will maintain its pre-test condition once the test is over.
38 Mill Street,
Bedford,
MK40 3HD
Expert Advice: 01234 819 574