Structural Steel Testing
Structural steel testing is all about safety. This is why the engineers and assessors here at Streval work to the highest professional standards to achieve maximum security for your building.
Whether you have an old building in need of inspection or a new building ready for assessment, Streval can help. We specialise in damage surveys and investigations to ensure your structure is fit for use and provide detailed recommended action reports if it doesn't meet the required standards. 
Streval's experts work in close conjunction with each other to ensure all the bases are covered. From defects in the steel itself to corrosion on the surface of its protective coating, Streval guarantees a complete overview of your steel. 
With over ten years of experience gained through projects across the country, Streval completes structural steel testing on variously-sized structures efficiently and thoroughly.
For more information on our structural steel testing services, contact us below, and read our blog to find out more!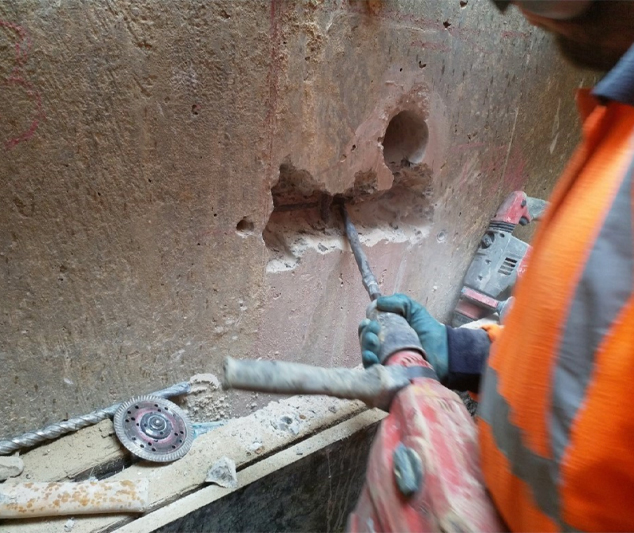 Contact The Experts We are happy to help you with your specific requirements, please contact the office on 01234 819 574.
Get In Touch
Non Destructive Testing for Steel Structures
Non-destructive testing for steel structures is essential to maintain their integrity. Testing identifies faults or complications that could cause potentially fatal accidents and allows you to create effective solutions. 
Streval uses the most modern technology to develop a complete understanding of the condition of your structural steel. Following this, we complete detailed reports to steer you in the right direction. 
During non-destructive testing for steel structures, we pay attention to several factors, including: 
Defects that may render the steel unsuitable for use

The condition of coatings and materials that may indicate corrosion

Cracks, which we use Magnetic Particle Inspection to locate

The results physical samples give during Tensile Strength Tests
Our highly experienced team of engineers will work closely alongside you to meet your requirements, discuss our findings, and explore the strategy you need. 
Contact us now to enquire about our non-destructive testing for steel structures and make your site safer.
FAQs
What is Non-Destructive Testing?
Non-destructive testing is an umbrella term for material assessments that don't inflict damage. These tests include visual inspections, radiography, magnetic particle inspections, and using ultrasonic waves. In many cases, non-destructive testing doesn't even require an inspector to touch the component but a destructive test would necessitate directly inflicting damage on your material. 
What is Magnetic Particle Inspection?
Magnetic Particle Inspection uses magnetic fields to detect damage on the surface of ferromagnetic metals and some of their alloys. These flaws can include anything from cracks to corrosion that may affect the structural integrity of the component. Magnetic Particle Inspection is done on a surface and shallow subsurface level and is unsuitable for metals deep underground. 
How is a Tensile Strength Test done?
A tensile strength test is done by pulling lengthwise on a material until it breaks. This determines the maximum suitable pulling force and the tensile strength of the material. The pulling force is known as the load, which is converted to a stress value and indicates how much pressure the material can withstand before breaking.
38 Mill Street,
Bedford,
MK40 3HD
Expert Advice: 01234 819 574