High Rise Building Inspection
Having a professional team conduct a high rise building inspection is vitally important. The very nature of high rise buildings makes them inherently dangerous. Not only do high rise building constructors need to consider a wealth of procedural and health and safety complications, but they must also consider the public. This is because a good percentage of high rise buildings are residential buildings. With people living so high up, a regular high rise building inspection needs to be carried out to ensure the building's integrity and structural safety. This keeps the public safe and mitigates a lot of the risks associated with high rise buildings. This is where Streval can help. We are a team of highly qualified, experienced engineers and contractors who can confidently perform high rise building inspections.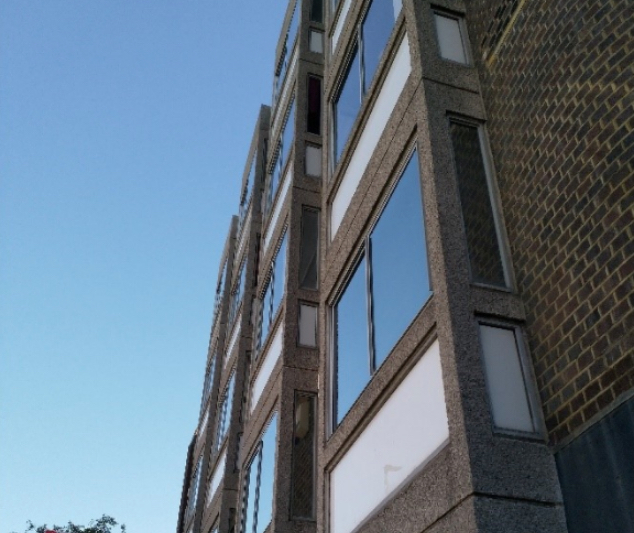 Contact The Experts We are happy to help you with your specific requirements, please contact the office on 01234 819 574.
Get In Touch
Building Inspection Services
When we are requested to perform a high rise building inspection, we do not provide a one size fits all solution. Every project undertaken by Streval is different, and thus it requires our engineers and contractors to create a bespoke solution. From NDT inspection to other recognised testing methods, we can access a number of tools to get the job done correctly and efficiently.
We will use a number of industry standard testing methods to determine the structural safety of your high rise building. Moreover, our comprehensive inspection service helps us, and you, identify any hazards that have the potential to progress into major complications.
With extensive experience of working on taller buildings, we can undertake works that include coring, pull-out testing, NDT testing and condition surveys. NDT inspection is a significant part of our high rise building inspection service, and allows us to use the latest technologies and testing methods to examine your building. Our engineers also utilise a working platform, which allows them to easily and safely access the external building face. To tell us about your project and request a quote, use the contact button below.
38 Mill Street,
Bedford,
MK40 3HD
Expert Advice: 01234 819 574