Soil Investigation
The Streval team relies on modern technological methods for Soil Investigation. Including Plate Load and California Bearing Ratio Testing, Shear Vane Tests and Dynamic Cone Penetrometer. 
Streval understands the importance of ground and soil investigation. So we combine the latest technology and relevant knowledge to offer the best services for you. 
Soil Investigation requires continual development of specialist knowledge and accurate results. To ensure site developers can actualise designs safely and quickly. 
When you enlist Streval's help, we provide comprehensive and detailed assessments and reports of the ground you plan to work on. 
Contact us now for more information about ground and Soil Investigation services. We'll get back to you as soon as possible to discuss your needs and provide a quote.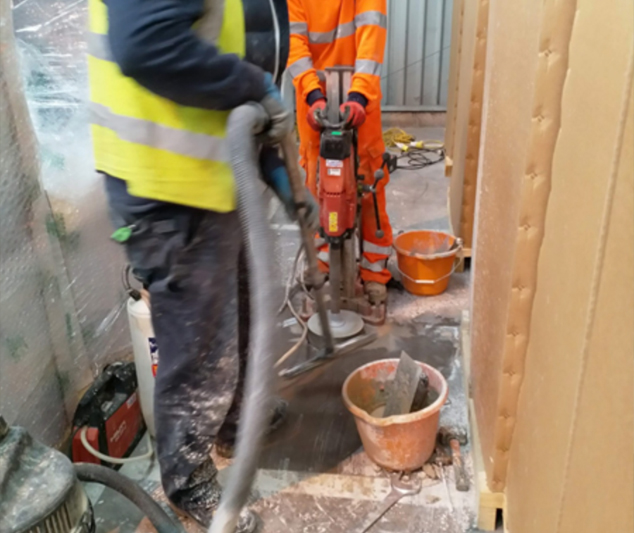 Contact The Experts We are happy to help you with your specific requirements, please contact the office on 01234 819 574.
Get In Touch
Ground Investigation
Streval has over a decade of experience in Ground Investigation. Working closely with structural engineers to analyse and help you understand your work site to confirm whether work can safely proceed. 
Ground Investigation is vital in the development process. It obtains critical information that dictates the viability of your project. Or proves whether you plan to build on hazardous ground.
Streval works alongside you to understand your requirements and exceed your expectations. 
Our Ground Investigation services are headed by experienced and highly knowledgeable surveyors, assessors and engineers. This guarantees accurate results and safe working conditions.
Our Soil & Ground Investigation Services
FAQs
What is a Ground Investigation?
Ground Investigation is an umbrella term for a series of assessments that determine the viability of a surface for construction. It tests the structural integrity of sub-surface materials, their strengths and weaknesses and provides a detailed report of their properties. 
What are the Methods of Soil Investigation? 
Several testing methods can be employed in a soil investigation. Each test serves a slightly different purpose. But all help to provide a comprehensive and detailed overview of the properties of the soil. Some of these tests include DCP, California Bearing, Plate Load Testing, Ground Bearing Investigations, and Shear Vane Testing. 
Why is Soil Investigation Necessary?
Soil Investigation provides data that proves whether construction can safely proceed on your chosen construction site. If you begin work on a structurally unsound site, you run the risk of creating an unsafe work environment for your staff and those surrounding the site. Neglecting a Soil Investigation can result in sinkholes, landslides, and structurally unsound and even dangerous buildings.
38 Mill Street,
Bedford,
MK40 3HD
Expert Advice: 01234 819 574