Anchor Testing
Anchor testing should always be carried out by an experienced engineer. The engineers at Streval are trained to CFA (Construction Fixings Association) standards, and carry out fixings and anchor testing to BS 8539 regulations.
Whether you are trying to determine the reliability and safety of small anchor points or large structural fixings, our team can help. We utilise various load testing methods depending on client requirements. 
Some of our other tests include flagpole fixings, as well as crowd barrier displacement, under load and strain (bending). 
From a broader perspective, we test anchor durability and suitability depending on its intended use. We are happy to discuss your requirements over the phone and follow up with an onsite visit. Anchor testing and the examination of structural fixings is crucial for determining load allowance and reliability, enlist the help of Streval's qualified engineers.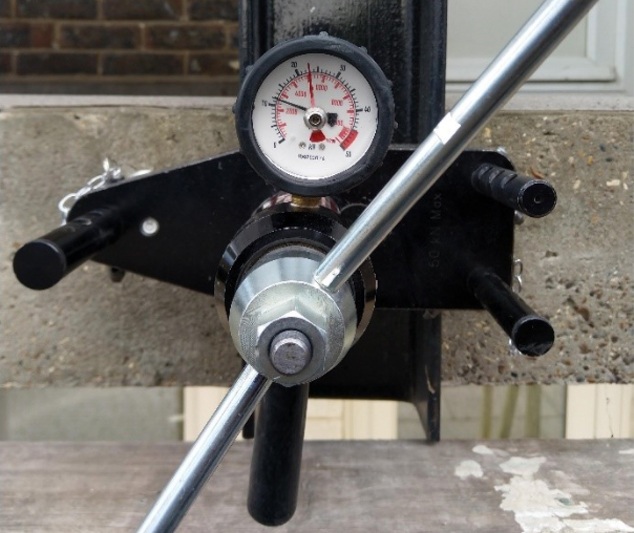 Contact The Experts We are happy to help you with your specific requirements, please contact the office on 01234 819 574.
Get In Touch
Pull Testing
At Streval, we use hydraulic pull testing to assess the tensile strength of your fixings. This provides us with an accurate reading of the capabilities of your anchors. Determining whether changes are required to improve safety and performance. 
Pull testing is conducted on the surface you intend to install your fixing on to achieve the most accurate results. Our highly-skilled engineers cut no corners in gathering the data you need. 
We work in close collaboration with the Construction Fixings Association to ensure we're always up to date with standards and best practices for pull testing. So you can rest assured you'll receive accurate information at the end of our time working alongside you.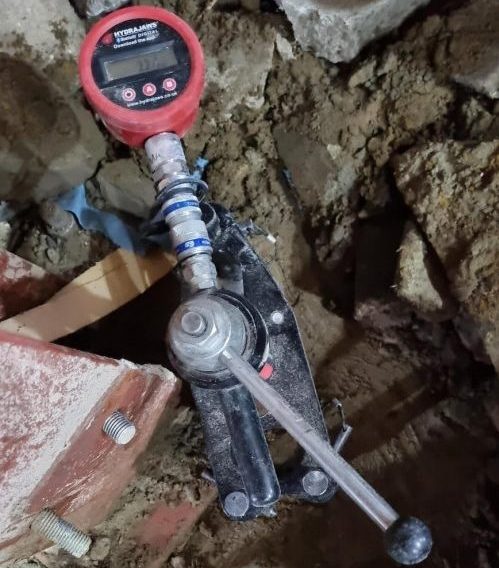 Structural Fixings
Whether you need to assess the installation quality of your structural fixings or determine the suitability for the material used in relation to the application, Streval can support you.
With every project, we strive to work in a structured and methodical way and opt to include our clients in every step of the process. We create open dialogue to be better equipped to meet your expectations and ambitions. Streval operates on a national basis.
Therefore, we can travel to sites throughout the UK and assess the condition of structural fixings. We will prepare a detailed evaluation report of our findings which you can use to make the appropriate changes. For site safety and quality assurance, structural anchor testing is critical.
Have a professional team support you today.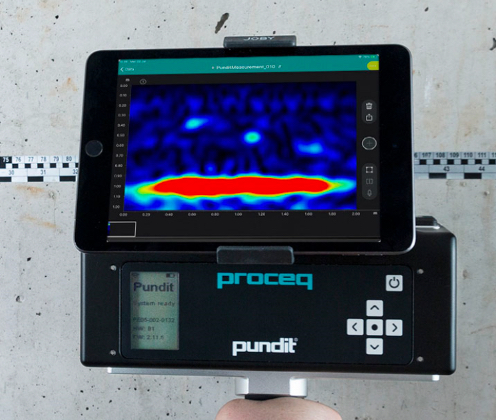 FAQs
What are structural fixings? 
Structural fixings are construction elements directly attached to existing permanent buildings or sections of buildings. These sections include walls, floors and roofs. Structural fixings can define screws and shelves to stairwells and wall-mounted frames that hold items in place.
What is anchor testing?
In construction, anchors refer to the critical load-bearing foundations on which structural fixings are mounted. They are extensions of a central structural beam or column that extends outwards. Anchor testing is the process which assesses these anchors in line with the weight they will bear, considering the types of loads and stresses the anchors will endure when embedded in their parent structure. Furthermore, anchor testing ensures the anchor will remain invulnerable to damage from weather conditions. The assessment adheres to various regulations and policies that cover the safety of anchors and fixings. 
What is the difference between anchor testing and pull testing?
Anchor testing and pull testing are two terms that define the same assessment. They are often used interchangeably but can mean slightly different things depending on the industry and their application. Pull testing evaluates tensile strength, whereas anchor testing refers to tensile strength, stability, and load-bearing capacity.
What is involved in an anchor test? 
On-site anchor testing is conducted for heavy fixings and structural fixings. These tests include proof testing, load and stress tests, and allowable load testing for unorthodox materials. Each of these tests will follow the regulations and standards implemented by the Construction Fixings Association (CFA) and carry out fixings and anchor testing to BS 8539 regulations.
38 Mill Street,
Bedford,
MK40 3HD
Expert Advice: 01234 819 574